Our services
The services below are major we offer at the moment but you may contact us in case you need any service close or related to the below.
Port Agency at Riga port
Our agency when created was aimed for ferts ships agency service. This business still brings us 90% of our earnings and this is where we are real pros. Nevertheless we offer full top quality ship agent service at a very reasonable fee to any kind of ships calling Baltic ports:
Full and true 24 hrs ship port call related info
Special extra info related to Riga ferts terminal and ships calling
Special service pack for Charterers working with us
Extra confidential private service for our clients upon request
Bunkering at Baltics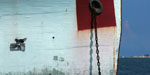 Our long terms relations with top quality first class phusical suppliers at Baltics allow us to act as bunker brokers to supply any ship in any Baltic port at really low price and with added high service.
"Non-fringe" low cost port calls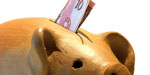 We are sure everybody knows what is 'low cost airlines'. And this is similar we offer for shipowners: if a ship needs minimum service during port call we can provide a minimum service packs 'from a box' with agency fee many times smaller than standard.
This can be:
Only port formalities/dues plus reports at one fixed price
Port formalities/dues plus some known Owners/Master's expenses
Protective agent service for Owners or Charterers
Water clerk service for other ship agents
Water clerk + port dues payment for other ship agent
We now partner with PORTOPS/ACHOPS to make sure our port costs tariffs are best in Riga.